13-Feb-2012
By Sonu
Price: 9,03,800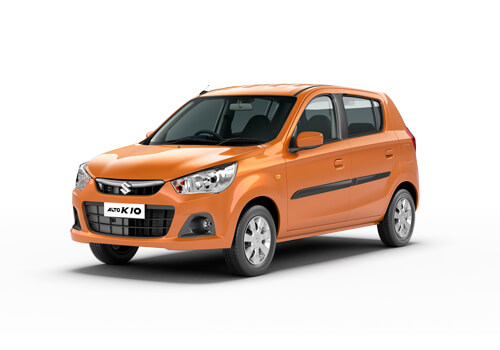 Car for small families
Pros : The improved styling and better engine with better power
Cons : A lot of scope for improvement- lacks space and the punch
The previous version of Maruti Alto was one of the most successful cars of India and we all know this fact very well. But all of us had felt the need to upgrade the car. Maruti felt it too and so they launched an upgraded version of Alto called Maruti Alto K10. So what did we actually get? We got a new design and a new engine with few other changes as well. I bought Maruti Alto K10 VXI about three months ago and I thought I should write a review of this car so that other people may know how good the car actually is.

The new version of our favorite small car Alto K10 has a lot new about it. The exteriors are very different from the older version but one can find similarities and tell that this car is from the same family. The headlights are bigger and offer more curves. The sidelines are nice and this time the car has rear view mirrors on both sides. The rear looks new and different and the rear lamps are also bigger and curvier.

Alto K10 vxi has added features like front power windows, tachometer and central locking. Of course Alto K10 VXI is pricier than lXI variant but these features make it a comfort. The space on the inside has increased marginally which should be appreciated. The steering wheel looks a lot better.

Alto K10 is installed with a 1000cc engine which is more powerful than the previous version's 800cc engine. The ride with K10 is a lot smoother and powerful. It cannot be compared with other hatchbacks' engines but this surely is an improvement from Maruti.

Overall Maruti Alto K10 is a nice offering from Maruti for small families or for people who have a real low budget to buy a car.