03-Aug-2013
By Dhananjayan
Price: 9,03,800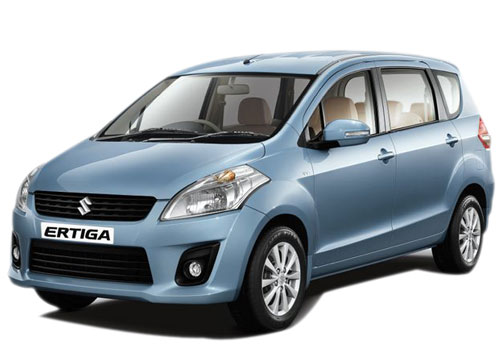 The Ertiga - A LUVly companion for travelling
Pros : Excellent efficiency, comfortable and flexible cabin, highway cruising ability, easy drive, value
Cons : Turbo lag below 2000rpm and average illumination headlights
Good design and styling...handsome and modern...not bland like Innova!!
Great flexible seats and comfort...Central AC and all features superb!!
Has Turbo lag below 1900rpm...so not that comfortable in city...but after 2000rpm superb power...pushes you into the seats...can cruise all day in triple digit speeds on highways...efforltess cruiser!!
Good gearbox and especially the tall 5th gear helps in excellent efficiency!! 15-16kmpl in city and 21.5kmpl on highways at constant 100kmph speed... STUNNING!!
Best features:
Music system with remote, rear centre armrest, Central AC vents, ABS, Flexible, reclining, sliding and flat folding seats...etc.
Excellent car, Excellent value, Excellent ride and handling, Excellent comfort and Excellent mileage...Excellent experience too...LUVin it!!