28-Nov-2012
By Vaishali
Price: 9,03,800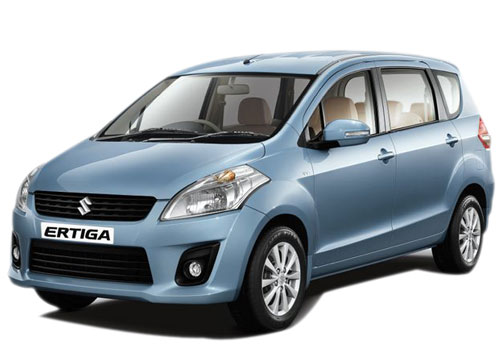 Maruti Ertiga disappoints at comfort front
Pros : Stylish looks, satisfactory mileage, powerful engine
Cons : Being a seven seater does not provide too much comfort
Hey everyone! This is Vaishali from writing from Noida. I purchased the Maruti Ertiga VXI ABS a few months back. The car is good looking at some aspects but slightly disappointing at other aspects. As far as I am concerned I am more to the disappointed side because of the discomfort the car provides.

The car is good in looks. Both the interior and the exterior are designed beautifully and the car gives a fresh stylish look which is really appreciable. The car has beautiful external looks which have a bit of a sporty look and a bit of luxury. The interiors are elegant. Although the looks of the car plays an important role for me still compromising on the comfort level is something not acceptable.

The car is said to be a seven seater but it does not provide the amount of space and the level of comfort it as a seven seater car must provide. The car does not provide an appropriate leg room and is absolutely not recommended for long journeys especially with family as my own experience has been pathetic. I think an Innova or a Scorpio would be a much better option than this one if you are thinking of going on a long tour with family even if you have to hire one. The Maruti Ertiga VXI ABS is an extremely uncomfortable car and I am extremely disappointed because of the same as the only reason I went for this car was that I have a large family and the only thing I had in my mind was comfort.

The car's engine is small but a powerful one. It gives satisfactory mileage but I guess one disappointment cannot be repented by a few good qualities.