20-Apr-2012
By Ramesh
Price: 9,03,800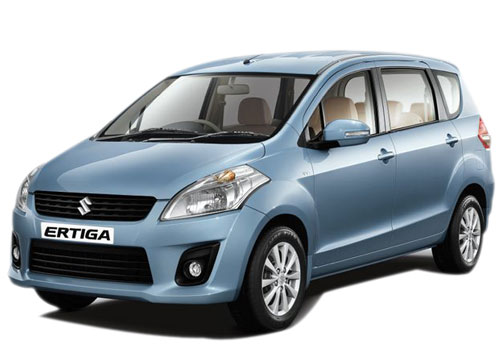 Ertiga - More hype, less delivery
Pros : Mileage, foldable 2nd and 3rd row
Cons : low ground clearance, safety, and no shoulderoom at 3rd row
Hey buddies, this is Ramesh from Indore. The recently launched Maruti Ertiga ZDI had arrived in our locality some days back, at one my neighourhood friend's place. I was just stunned to see it coming my way, as it just looked like as if another Maruti hatchback like Swift or Ritz, no changes at front I was amazed. The car has some awkward looks of a hatchback from front as well as rear, while the tail lights at the back are such small as of poor Daewoo Matiz hatchback. I also had a chance to drive it, and it was not that good as I expected, the power generated is only on the papers I guess.

When I was taking the drive my family members and other friends also joined me, but it was terrible to see that two of my friends actually had to get out from the third row amid, due to very little shoulder room and knee room that was unbearable after traveling a distance. The acceleration part needs to be re-worked by Maruti as it takes too much of time to reach 60kph mark in a packed car. The space is literally huge as a box and it becomes a 'room' when you fold the second and third row. While ok material is used in the seats, while I wonder there was no leather upholstery as this being the top model in the lineup.

The mileage delivered by it is more than appropriate with around 14-15 kmpl, while the first service is due. It is sure move up at around 18 kmpl something. In the safety department, only two airbags are provided in 5+2 seater that is actually injustice I say, with the other passengers, as at least there should have been curtain airbags for them. But one peace of mind is that it carries loads of space in the cabin as it has fully foldable second and third row seats, which at times acts as a van too.