18-Oct-2012
By Sunaina
Price: 9,03,800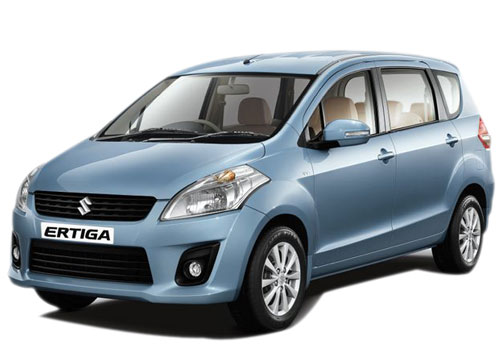 Maruti Ertiga not my type
Pros : Appearance, Comfort
Cons : Under-powered and high priced
Hello friends! My name is Sunaina and I am from Chandigarh. I wanted to buy Maruti Ertiga. Maruti Ertiga is the new innovation of Maruti and is a hatchback but is not up to the mark. I have taken the test drive and I am not at all satisfied by its performance. 1248 cc diesel engine is giving a power of 90 Ps but is not at all smooth as compared to other hatchback. The pickup time is 15 sec with the maximum speed of 160kmph. This may be because of steel wheels which it would be the alloyed ones then would have given much better drive or due to the 5 speed manual transmission which are not at all smooth.

The comfort features of Maruti Ertiga are the well to do ones. Exteriors are worked on a lot to emancipate the buyers with their stylish looks that are altered on a lot. Maruti Ertiga has been given a raised bumper which has increased the length of the car. It offers everything that other companies have put in their innovations. This has brought it some ranks higher in its segment against its competitors. Interiors are actually very spacious and comfortable. The dual tone interiors are fabricated to give it more elegant look.

The comfort of power windows, powerful Air Conditioner and also the easily adjustable front and rear seat headrests and center arm rests make the Maruti Ertiga of your opinion. The music system in Maruti Ertiga is comprised of CD player, MP3 player and speakers at front and rear side of the car which create the best ambience with music while driving. The car has got similar safety features as that in some other cars of the same segment.