30-Oct-2012
By Sanjay
Price: 9,03,800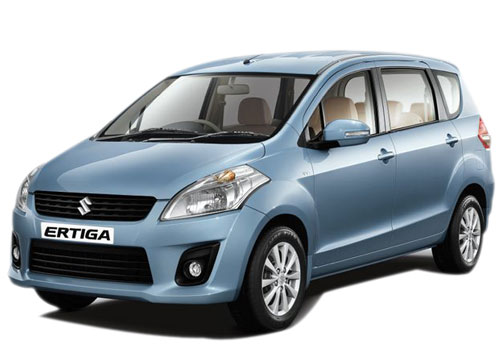 My spacious Ertiga
Pros : good fuel economy, good interiors, filled with many comfort features
Cons : Nil
I am from the beautiful city of Chandigarh. I have a family of three which includes me, my wife and our very beautiful daughter. I had a Maruti Wagon R earlier, and I had been thinking of purchasing a new ride for myself as my wife also needs a car to go to her office. We had been discussing over which car would be good for us and fit our needs perfectly.

My primary demand from the new car was space. As all the members of my family are pretty tall and we need a little bit of more space than others. I wanted the car to be comfortable and have plenty of luggage space as I have to go on regular touring trips for my job, and I normally prefer driving myself in my car, as I feel that it is more convenient for me. After very long sessions of discussions and a lot of personal research, I finally found a car which is apt for me.

Last month itself I purchased Maruti Ertiga ZDI. I should add here that I am very much impressed with my car and the space it provides in all the aspects even after being a small or I should say a compact car. Maruti Suzuki India is a very well known name in the Indian car market. It introduced their new car a couple of months ago. The car was launched both in diesel and petrol engine variants. The car is filled with numerous comfort features and is fitted with a very strong engine. The car not only gives a good amount of mileage but is also able to yield out a very good amount of power.

The price tag of this car is also another good feature about this car. The car is priced very well according to me. The comfort level of this car is taken to a whole new level with many high end comfort features. The major comfort features comprise of a very effective air conditioning system with heating option, rear vents for the air condition, multi functional power steering wheel, power windows, well resourced instrument panel, keyless entry, central locking system and seat height adjustment system. The safety aspect of the car is also filled with many features. The car has airbags for the driver and the front co – passenger, anti lock braking system, brake assist and electronic brake distribution system. As I have earlier said that my primary requirement from the car was space, in both aspects, the luggage space and the space inside the car, this car successfully gives me space in both the aspects. I am very happy with this purchase of mine.