23-Apr-2012
By Vishal
Price: 9,03,800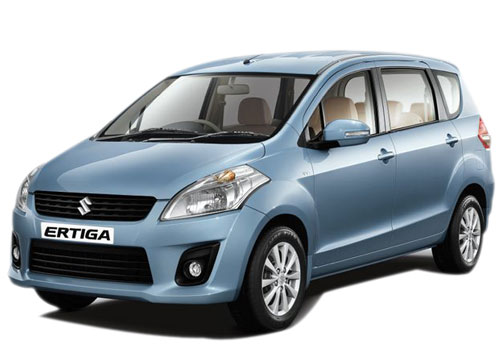 Maruti Ertiga, lovable Life Utility Vehicle
Pros : Practical, Luxurious, looks, mileage, space and low price
Cons : Gear shifting is bit stiff
This is Vishal Raghuman from Chennai and three days back I bought the Maruti Ertiga Zxi. In my view, Ertiga is the best entry to dethrone the MUV king, Innova. This MPV not only gives the rider a feel practicality but it also avails him the real sense of luxury, however, it lacks the leather upholstery. This mini van has got some rear profile instincts from the MUV legend, Innova, but the front and side glance have got the iconic Maruti hatchback styling. Although, the car has got three rows for seven passengers, but even it has got a decent cargo box behind the third row.

The best part is that you will say wow when you will see the dash board and the instrument panel. Even the gear shift knob has been given a unique spherical structure for better hold. 1.4 liter VVT petrol engine has got amazing output and torque. I find some problem with the transmission as the gear change is bit stiff, but it is manageable. However, the power is really incredible, just get your foot down and you can feel the exceptional acceleration of this car. I would say that the K-series is really good for both city and highways. It has got mileage of 13 – 15 kmpl, which I feel is good according to MUV standards.

Besides this, all the three rows have got ample of leg-room and comforts to rejoice you on long tours. Added to this, the first and second rows have got sliding and backward reclining seats that serves as another comfortable feature of this car. Furthermore, it has got the AC ducting on the roof that chills the cabin in no time. I expect that not only the Innova buyers would prefer to buy the Ertiga, but also the sedan buyers would surely intend to buy it due to its low pricing.