14-Jul-2012
By Vikram Singhvi
Price: 9,03,800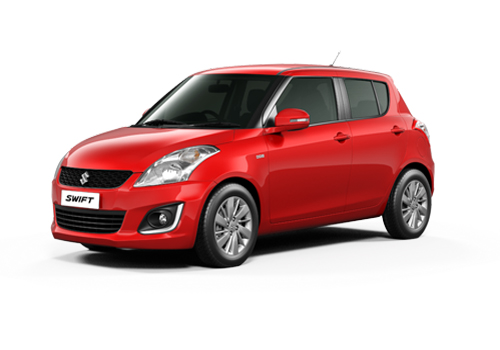 I love my Maruti Swift!!
Pros : fuel efficient, elegant body, power steering
Cons : does not have all the features according to its price
A month ago I purchased a brand new Maruti Swift Alpha and i can't explain in words how happy I am to own the premium hatch. I live in a small town of Meerut and do not need to drive much. So the skyrocketing petrol prices were not a big issue for me. So it didn't matter that i buy a diesel or a petrol car. All I wanted to buy is an ultimate small car full of style and also having good features with reliability. My Maruti Swift Alpha has a strong and powerful engine and the fuel efficiency is more than satisfactory. Acceleration and pick-up are excellent.

What I love the most about my hatch is that it's different and unique style is an eye-catchy one when I take it on road. It's in black color and both the exterior and the interior of the car are just fabulous. I just love the way the dashboard and the steering wheel are designed. Also its power steering is something I enjoy while driving. The air conditioner is good and I'm not facing any problem with it. Also the power windows and cup holders are present in the car.

Although it's petrol car but my car is giving a satisfactory mileage of 14 kmpl. Its interior is very comfortable and spacious and is perfect for my small family. Yes there are some features that are missing in this car like there is no cd player; no driver airbags and I also miss the alloy wheels which are expected from a today's car. But some features are not a big issue. Overall i am very happy with my car and I just love it.