17-Apr-2012
By Navin
Price: 9,03,800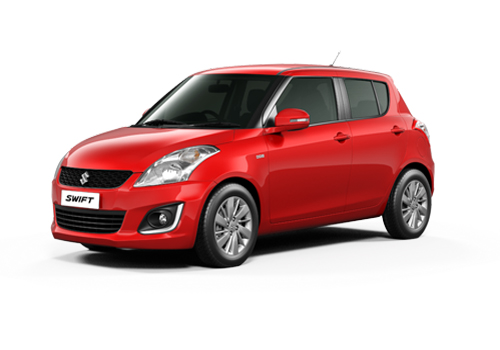 Maruti Swift Alpha – affordable, stylish and fuel efficient
Pros : Leg and head space, smooth acceleration, easy handling, affordable price
Cons : no ABS and built-in CD playeR
My new red color Maruti Swift Alpha is an eye-turner. Well, I have completed around 90 kms but I still find it new. I really am looking forward to drive it, as yet.

Because all the Indian buyers are most keen on judging every car by mileage, I must tell them all that it is giving me an astounding average of 20kmpl while the company claims goes up to only 19kmpl. It is very smooth to drive, probably because of the new-generation K series petrol engine with VVT.

Maruti Swift Alpha's initial price was taxing on my pocket but I took the risk. I am happy that I did. Swift is a very practical choice to make. It has a good looking solid exterior and a very cosy interior. My family can't stop admiring my choice whenever we all go out. There is so much of leg space in the rear seats for seating them comfortably that they are happy to come along when I take it out on highway as well.

My two free services have been absolutely hassle-free. I completely like the way Maruti has spread its service network all around the country and how well they are managing it.

As far as the safety features are concerned, I must inform you that the car lacks ABS and air bags. There isn't any CD player also. But if your priority is getting an astounding mileage from a petrol car and deriving immense pride from the way that car looks, Swift Alpha gives double the worth for the invested money. It is a sheer delight to have a Maruti car and Swift is an ultimate choice for all those who can extend their budget a little more to buy a car as worthy as this one is.