19-Apr-2012
By Dinesh
Price: 9,03,800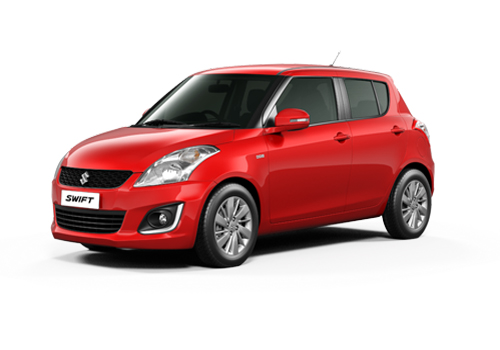 Maruti Swift Alpha – Excitement of purchase is increased
Pros : Has additional features at no extra cost and more attractive in looks
Cons : Limited period edition
Hi all, this is Dinesh Kaushik from Bhubaneswar and I think that I am on cloud nine these days. I earlier booked Swift petrol and a day back I got a call from the dealer that they would be offering me the newly launched limited period edition of Maruti Swift. It is named as the Swift Alpha edition. I think that the new Alpha edition of Swift is really good in all terms. It is the same Vxi variant of Swift, but it has got many additional features both on the exteriors and in the interiors. For me as a buyer, the best part is that I don't have to pay any additional charge to buy it. The sales person has informed me that this variant of Swift would be more attractive than the regular Vxi variants.

It is a good initiative from car maker, Maruti Suzuki to offer a car like Swift with additional feature. The company should have availed this edition for the diesel variants too, so that the diesel car buyers could have also taken the advantage of this offer.

Swift is really one of the most trusted hatchbacks in the Indian and it has been consistently selling in good numbers since it has arrived in the Indian market. Many of the hatchback buyers prefer to buy Swift due to many other advantages sticked to it. It has got the low maintenance cost compared to other expensive cars like Polo, i20 and Fabia. The service network of this car is another advantage for Maruti Swift buyer and yes, you cannot ignore its trendy and appealing looks.