02-Jul-2012
By Kavit
Price: 9,03,800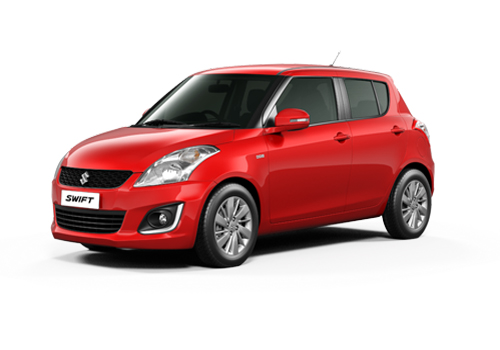 I am in love with my Maruti Swift J !!
Pros : Appearance, style, comfort and mileage
Cons : Didn't find any
On my 20th birthday my dad gifted me a brand new red coloured Maruti Swift. I am so happy with my first car that I can't stop myself from driving it at least once in a day. I am usually a very lazy person when it comes to driving a car on my own but with its fabulous power steering it's so easy to control and handle my new hatchback. Really the name 'SWIFT' is perfect for it with its easy and swift driving. Furthermore its stylish and classy look goes perfectly with my personality. When I take my car on a drive people just can't take their eyes off my car. I feel so proud of owning my perfect hatchback which has become my style symbol.

Besides my personal preferences it is also a pocket-friendly car keeping in mind my dad's preferences as well. The car to my surprise gives an excellent mileage of 16 kmpl. I don't have to think before driving a long distance as it gives a pleasant mileage which makes it affordable to maintain for a young boy like me.

The car also does not disappoint when it comes to comfort. It is a joy ride when I go on a drive with my friends and even family. Its spacious interior and comfortable seats makes you forget that you are sitting in a hatchback.

Also the car is beautifully designed from inside right from its smart dashboard to its cool stereo. The elegant interiors compliment the stylish exteriors very well. Overall it's a perfect car.

All these excellent features make it a superb experience to drive in my hatch. I just love my swift! Thank you Dad!