29-Mar-2012
By Anand
Price: 9,03,800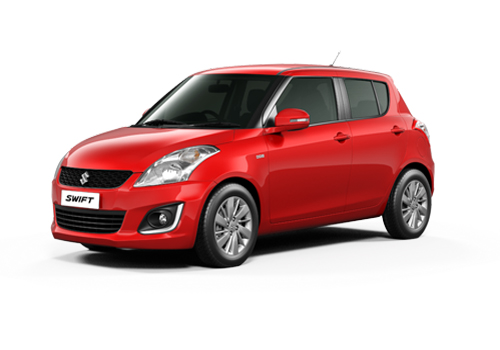 My Swift Lxi would be more precious now
Pros : Comfortable, capacious, good mileage and appealing
Cons : On a long waiting period and increased price
My plan to buy a Swift is going to be true in coming few months. Today, I have paid the token amount of Rs. 25000 to buy my new Swift Lxi. I also looked the i20 and the Brio, but I found Swift quite impressive in all the terms. It has got capacious cabins than gives the passengers ample of space to stretch legs. The head-room is good and even the shoulder space is sufficient for three passengers on the rear seats.

My friend too has got a Swift and he says that the fuel efficiency of his petrol Vxi model is around 17 – 18 kmpl in city conditions. In addition, the looks of new Swift are also much impressive than other competing cars.

In my perception, the downside of buying a Swift is its increased price. But, I think that the crazy buyers would surely go for Swift, even though its price is increased. Apart from the increased price, the major problem which every one as a buyer would face is the long waiting period of Swift. I asked at the Maruti outlet about the delivery date, but the reply from their sales representative was around four months from now.

I currently drive the Alto K10 and usually my driving is in the city itself so there was not point of going for the diesel model of Swift and also the waiting period of diesel Swift is around 6 months with increased price of over 6K. Maruti Suzuki has been the most trusted brand in India and after 800 and Alto, Swift is its most trusted product. Well the countdown has started so I would sum up saying that my Swift is going to more precious.