03-Apr-2012
By Vinod
Price: 9,03,800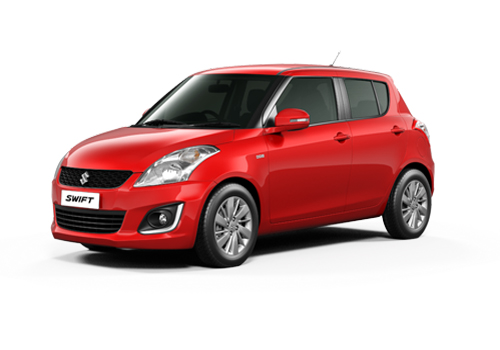 New Maruti Swift ka Jalwa
Pros : Maruti brand name, market proven vehicle, lesser cost of maintenance, new refined interiors
Cons : Long waiting, old design with minor changes, bulky looks
In the first look, the car gives an impression of the older model of hatchback Swift, but if you give it a closer look, there are a number of cosmetic changes including the front and back lights that have got new more up-marketish design. There front profile of the car hasn't been changed drastically as there are only a few upgrades in terms of new bigger front grille, fog lamps and head lights, as I have already told you. The rear has been given a European look with the help of newly designed rear door and large bumper.

To enhance the interior comfort & spacing the overall dimension figures has gone up. It gains 90mm in overall length and the wheelbase is 40mm longer with an increase of 5 mm in the width. The ride and handling has been improved very much.

Suzuki has put lots of focus in the Interiors to boost the luxury and cabin space. Starting from the Dashboard it have got waterfall design which gives a smooth look with lots of space to put your stuff around, the tachometer looks good and is easy to read. The space at the back is good enough to accommodate three adults, thanks to the dimensional changes and thigh support is good with comfortably cozy seats. But the boot space still disappoints, as you have to think twice before planning a long trip.

As far as the engine is concerned, it was fine earlier and better now with the new 1.2 K series petrol engine that comes with VVT (variable valve timing), giving boost to low end torque and the car pushes itself like a rocket when the lights turn green on a signal. The fuel efficiency of 15 plus in cities and 17 plus on highways, promises that your pocket doesn't get drained fast.

Overall I am pretty much satisfied with my Swift hope it will improve my experience with time.