25-Jan-2013
By Rajeev
Price: 9,03,800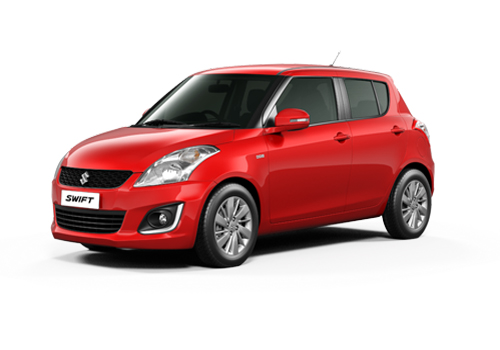 The Maruti Swift needs improvement
Pros : powerful, comfortable, easy to drive
Cons : cabin is a bit noisy, low boot space
I have purchased a Maruti Swift VDI some time back in August of 2012. I have been very happy with my choice of car. As it really has a lot of power and pep in it. The car has a very good and fuel efficient engine which churns out a very good amount of power out of it. The car has very good interiors and has very good features. The car has a very good and efficient air conditioning system, and it really help to cool this car down very quickly.

The interiors of this car as well are designed in such a way that it looks very beautiful and classic looking. Even though the interiors of this car are very nicely finished and give this car a very beautiful look, I just wish that the quality of the plastic which is used in this car was a little better. I should talk about the quality of this car in driving and riding it. While on the roads the overtaking part is a lot of fun as it is really easy to maneuver this car. It never swings out of its ways even when it is on very high speeds. The ground clearance of this car is very good for its class, and I am always tension free even when I am going over a very ugly speed breaker or a bad pothole, which our roads are very famous for.

The after sale service of this car is also very good. The people at the service centers provide a very good level of support and help whenever and wherever I need it. And the best thing about buying a car from this company is that this company has a very good level of the network of its service centers. No matter where I take this car I always manage to find a company's service station nearby. And this thing really helps me to take good care of my car. There are also a couple of things which I wish that the company had worked on even more on those things to make it a car of even better quality.

There is a bit of very irritating rattling sound in the cabin of this car. Even though this noise is quite low but it would have been much better if there was no such noise at all. Boot space is also another place of disappointment. I wish that if the car had more boot space then traveling in this car would have been much better. Even after some knick knack of problems I still manage to love this car just because of the quality of driver's comfort that this car provides me with every time I drive it.