17-Apr-2012
By Pankaj
Price: 9,03,800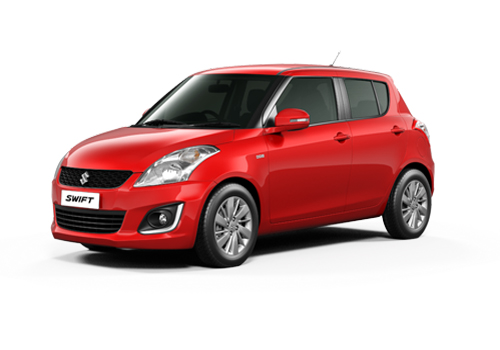 Maruti Swift– Driver's pleasure but low on boot space and safety
Pros : Driver's pleasure, powerful engine, dashing interiors
Cons : Space in the boot, safety features
I got a chance to drive Maruti Swift VXi variant owned by one of my friends. For me this Maruti Suzuki make with a bulky exterior especially on the rear side felt like a decent car. It has a completely decimated boot space though the car looks bigger. If somehow these aspects be ignored, on the whole, it definitely emerges as a decent car.

Yes, it indeed is because Maruti Swift VXi interiors are very nice and classy. The front seats are undoubtedly very comfortable and particularly the driver's seat. The coupe is spacious and gives enough leg room and head space to accommodate 5 adults with ease. The center display has been reworked to make it more effective and functional. One can keep easy track of mileage and other driving parameters with its help. My friend informed me that its "distance to empty" function has a flaw. It works when there is only 4-6 l petrol left else it remains non-functional. But the dash board has everything except showcasing temperature. The engine of the car seemed silent and felt immensely powerful while driving. The gear shift was flawless.

There is shortage of safety features, for instance, Swift VXi lacks ABS, airbags and other contemporary safety stuff. Maruti Swift VXi drives like a dream but frankly you should pick it up only if you are ready to compromise on safety and boot space.