13-Apr-2012
By Rajshree
Price: 9,03,800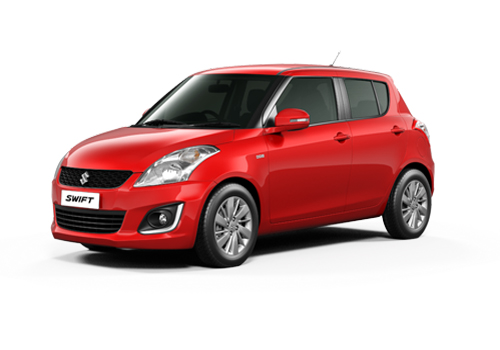 Swift – All time superhit hatchback
Pros : Great features, elegant exterior, comfortable interior and good handling
Cons : Dashboard quality is not good
Hii friends after reading a number of reviews and expert comments, I have booked my Swift Vxi. The dealer told me prior purchase that I would get it delivered after 3 months. Exactly after 3 months, i.e. on January 4, 2012. I got my Swift delivered. Though, the waiting period is too long, but yes the choice I have preferred is truly the best one. I explored my cars in both city conditions and on highways. The driving experience from this car is really distinguished from other hatchbacks available in the same range. The 1.2 liter engine is makes no noise and has good power & pick up.

In terms of styling, Swift is the smarty boy that turns heads when you are on street. You can definitely say that none of the other hatchbacks in India are as good as Maruti Swift. Though, i20 has adopted the same styling as Maruti Swift, but Swift is prettier. Moreover, the space inside this hatchback is more than enough. Both front and the rear cabin have got good leg-room for all five passengers. Added to this, the AC of this car is damn powerful.

All the features like Power Steering, Power Windows, and Music System etc. work properly. In fact, the driving on highways is too handy. I have reached top speed of 115 kmph and certainly, the road stability of this car is fabulous. The only problem which I find in this car is of the dash-board. I think that the company could have improved the dash-board of this car. It is as simple as the old Swift's dash-board. However, the tachometer is bit different than old Swift. The roof mating and floor mating is also like the old Swift, but I think there is lot of improvement in the fabric upholstery quality.