08-Oct-2012
By Shekhar
Price: 9,03,800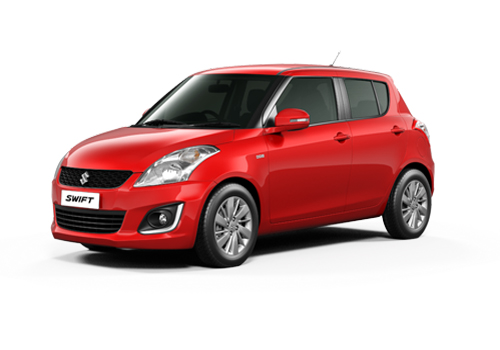 No age effect on Maruti Swift ZDI
Pros : peppy drive, good AC, high mileage
Cons : car encounters some problems in the monsoons
Hello everyone! I am Shekhar from Bangalore. I work as the secretary to a businessman here in the city. Since last couple of months I have been thinking to finally buy a car. As my salary is not very much but my expenses on my family are lot I have decided to buy a second hand car. If I talk about second hand cars then only one name comes to my mind – Maruti Suzuki. The name of this company has been synonymous with quality and durability of the cars since it launched itself in India. Hence I have decided to go for a car of this company.

The car which I have finalized to buy is the Maruti Suzuki ZDI. This car is the top end diesel version of this model. It comes with many advanced features packed in it which make the car a perfect and top notch purchase for me. All the features that the company provides with this variant make this car worth all the money I spend to purchase it. In the car the diesel motor has been coupled with a five speed manual transmission which works out quite well and helps the car to deliver a high mileage figure of 22.9 km per litre. The high mileage of the car is important for me so that I can mange low expenditure on fuel every month. Apart from the high mileage, the beautiful interiors are also the major USPs of the car.

The pretty looking hatchback is filled with many features on the inside starting from an advanced audio system with USB support and AUX IN, an efficient air conditioning system with heater which makes it very comfortable for the people in every kind of weather, an instrument panel which is place on the dashboard, the upholstery on all the seats look pretty beautiful. Even after the constant use of the car over many years the power windows are still very smooth functioning. The power steering of the car has been covered with a leather cover which gives the steering a firm grip.

The safety department of the car is still very sound with anti lock braking system, airbags for the driver and the front co passenger, central locking system, alloy wheels which are covered with stylish caps and electronic brake force distribution. The only thing which bothers me a bit is that I have come to know that the car encounters some problems in the season of monsoon. I have come to know that the car has some problems in starting when it rains heavily. Also during the heavy rains there is some deposition of fog on the front glass. There is also some leakage in the front on the driver's side. Apart from these shortcomings the car seems quite perfect.