25-Apr-2012
By Jai
Price: 9,03,800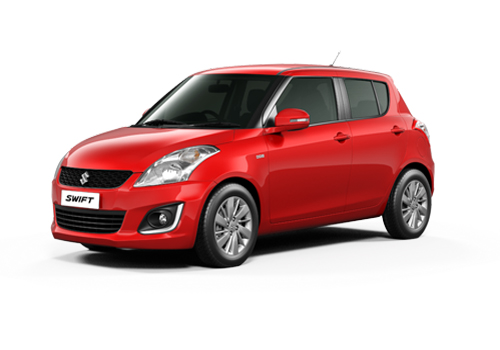 Is Swift still the most worthy choice in hatchback segment?
Pros : Popular, reliable and economical
Cons : lacks styling and modern day gadget, accessories
I think that the new Maruti Swift ZXi is a fantastic car in all aspects and its huge popularity in India is its proof enough. Despite of competition against some best cars in its segment, its sales haven't dropped or even staggered. Yet, now the competition is even tougher and when I have plans to buy a Maruti Swift top end petrol variant, I have some other cars also in my mind.

Actually I am stuck and need guidance from all the readers so that I can make up my mind on which car (out of the list) I should buy. Ford Figo is the one which is now-a-days become very popular but when I think of ride and handling of Chevrolet Beat, it becomes more likeable than Figo. I also want to get some real life feedback on Nissan Micra. There are very few people who can actually suggest that how Micra is like in reality. All the owners of Nissan Micra, please come forward and guide me. The keyless entry feature and looks of this car are really appealing and it is in my knowledge that this car offers best gadgets and interiors also.

Last on my priority list is a popular car, the Hyundai i10. It is quite popular and looks good too but I have heard that it has very less boot space and its mileage is also not quite up to the mark. Still the fact that Hyundai i10 is dominating its segment because of its practicality in providing space and overall performance kind of forces me to consider it as an option too.

I think that though Swift was and is still my most reliable choice but maybe I should think more. Anyone who owe any of these cars, please feel free to discuss any issue that you have with your vehicle. It might really be of great help to me before I put my hands on it.