07-May-2012
By Hari
Price: 9,03,800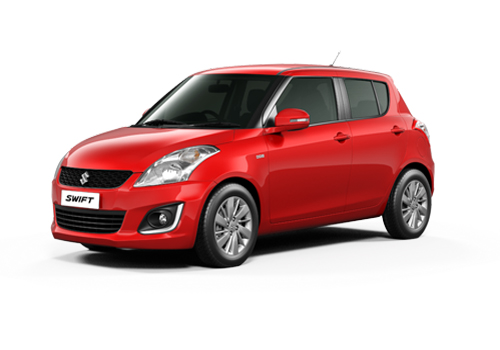 Leader in its segment
Pros : Stylish, comfortable, excellent grip, sprightly engine
Cons : Messed up power window switches, else nothing much really
I love the car's exterior. You fall for it instantly. I am happy that I bought Maruti Swift ZXi, seriously! The 87 bhp new K series engine is sprightly and it is a pleasure to drive Swift ZXi at high speeds. When I took it out on our visit to Shirdi, it was a fabulous experience. It gave a mileage of up to 18 kmpl easily on the highway and the steering, gear box and overall handling was fabulous. Its engine has better pick up than Hyundai Santro, i10 and even the Chevrolet Beat, for sure.

My family was happy and comfortable. No jerk, no bumps and the braking operations were flawless. The grip of the car remained so good that I felt very confident on surpassing speeds above 100kmph.

The suspension is so able that the car just glides over the roads. Maruti has done great job and has designed a quality car that gives maximum handling and ride pleasure. Interiors are better than many cars, for instance, Hyundai i10 has poor quality material used inside. On the contrary, the quality of material used in the dashboard of Swift stands out. Maruti people have kept the climate conditions of the country in mind. So, the AC works perfectly. All's good but I think the quality of power windows could have been better.

Don't need to bother about the after sales service also because Maruti is renowned for that in India.