04-Jun-2012
By Shantanu
Price: 9,03,800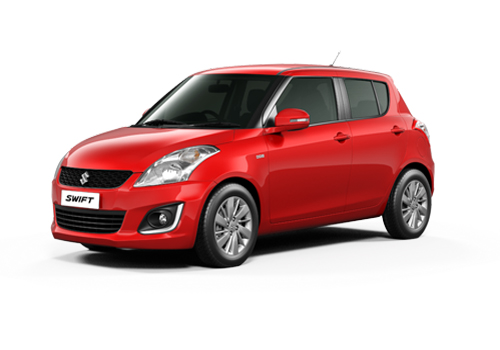 Maruti Swift, the safest hatch ever!
Pros : Dashing looks, amazing features, safety, handling
Cons : None
Most people prefer buying a car that satisfies their mileage, entertainment and other needs but they seem to overlook a crucial concept such as that of safety. However this is not the case with me since I was looking for a complete package with ultimate safety. My searched finally stopped at the Maruti Swift ZXI that has superior quality of both sporty, premium features as well as superb safety aspects too. It has god good range of mileage to add to the praises. The hatch has ample of space to fill in your legs comfortably and the driving and handling of the car is appropriate too. However, focusing on the main issue here, the car has excellent ABS technology for intelligent braking and has frontal driver and passenger airbags too that look very protective in case of any mishaps. The anti –theft, burglar alarm along with the central locking mechanism is very appreciative too. The power steering is excellent that too helps somewhat in a secure drive over hilly terrains and sharp, curvy roads. Also you get a firm suspension in the Swift that makes it optimum, safe and secure wheels.

The Maruti Swift ZXI delivers good range of features including safety as well as other esthetic and materialistic aspects that have proved very much appropriate for me. I have been to many long journeys in my swift and with complete safety, have thoroughly enjoyed the thrill of higher speeds with ease. In my opinion, it is perhaps and therefore the best hatch in terms of safety in the market at the current time.