21-Jun-2011
By Arpit
Price: 9,03,800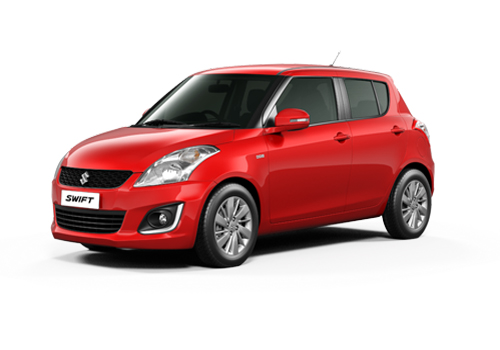 Maruti Swift Small size Big Car
Pros : Stylish, Spacious, High Performer
Cons : Mileage
Maruti Swift is a very nice car. There is no second opinion for this car, my family as well as my friends all swung with this car. The design of this car is sporty and is awesome to drive. It is as wide as an Indica and can easily accommodate and is comfortable too.
Handling
The drivability of the car is excellent. The engine revs up beautifully. If it was not for the tachometer (rpm), It is difficult to know if it is running, there is no sound. It accelerates very smoothly and response to the driver's pressure on the pedal is good. I have driven on higher speed on turnings and there was no indication of a roll, it is very steady. The gears change like magic. Changing into the 5th gear while at 40 kmph is good and does not affect the performance of the engine.
Suspension, Tiers & Brakes
This one has tubeless tiers and makes the ride much smoother. Its grip on the road is good. Brakes have an ABS, and hence work like magic. The suspension is good as the ride is smooth.
Mileage
My car has done about 1100 Kms till date. City driving yields a max of 11 km/litre. May be it shall improve when it crosses 3000 kms (thats what the mannual says). The sales man at the showroom - Ratan motors Chembur informed before sales that it clocks 14 - 15 kms/lit. But during the first service I was told it would be 9 - 10 maximum. Maruti needs look into the information given by its dealers, they could be misleading.
Interiors
Its interiors are well designed and the instrument panel is attractive. A/c is effective and needs to be regulated. Possibly the AC climate control would be a good addition for Maruti to add as in ZXI model. I was surprised to see the black colors seat. It goes well with the grey color of the car.