02-Jun-2012
By Nitish
Price: 9,03,800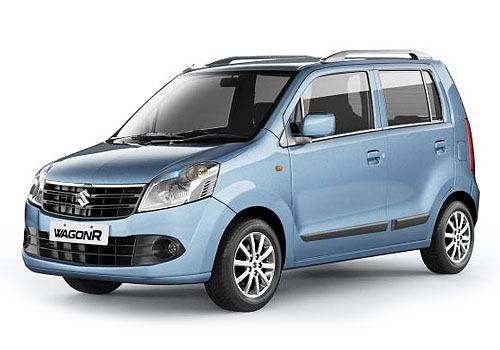 Truly Economical Wagon R CNG
Pros : Height, legroom, AC, CNG incurring cost
Cons : CNG power
Good Morning everyone, I am Nitish Kaushal from Mumbai, Maharastra and I am one of the proud owners of Maruti Wagon R CNG LXI. I bought this car 1 year ago and still it runs like a newly purchased vehicle. Best part about this car is its low running cost, though the drive is bit inefficient compared to the fuel mode drive. I like Wagon R because of its best in class dynamics as its capacious interiors. For more than a decade, Wagon R has been ruling the Indian auto-market and it has become the most reliable and the low maintenance hatchback in India.

I have the new refined model of this small car and I find it much improved in all the aspects in comparison to its forerunners. The new Wagon R has got all the essential features that make it a value for money car. My family of 5 people accommodates easily in this car and as a driver I don't find any problem with road visibility. Added to this, there is ample of headroom, legroom and width in this car. As far as the driving is concerned, my car runs smoothly with CNG in city conditions, however on highways, the CNG loses its strength and there you have switch on the gasoline power. Power steering is very handy and enables my car to turn easily and there are only front power windows. The best feature of this car is its powerful Air-conditioner. Moreover, the road grip of this car is good in comparison to Hyundai i10.

I would advise every hatchback buyer to go for Wagon R as it is truly an economical car and gives a feel of driving a luxury sedan.