22-May-2012
By Ronak
Price: 9,03,800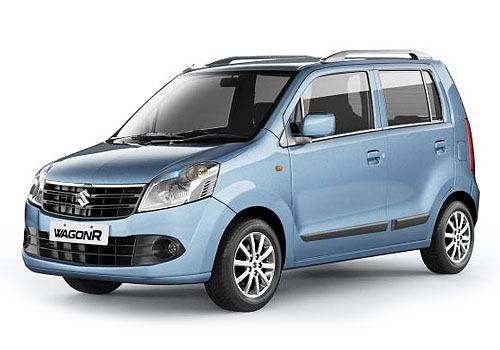 Not a perfect car
Pros : Low running cost, powerful engine
Cons : Risky when driving with family due to less safety features
HI guys, this is Ronak from Delhi. One of my friends is using Maruti wagon R LPG LXI, as per discussion and opinion expressed by him the features of this car are given as under:-

Maruti wagon R LPG LXI car is suitable to small family requirements and within the budget capacity of medium class families, having less running cost being LPG version. This car is provided with air conditioner, power steering, power window front, cup holder front, remote trunk boot opener, remote fuel lid opener and central lock facilities. Powerful engine of 998cc is not that bad.

De-merits of Maruti Wagon R LPG LXI car:-

This car is not provided with following facilities

1. Power window rear

2. Cup holder rear

3. Alloy wheel

4. CD player

5. Driver and co-passenger Air bags

6. Anti-lock breaking system

Maruti Wagon R LPG LXI car is having average exterior appearance and not having attractive look. Side glasses are not good and much useful as per company notification this car is having fuel consumption of 12.2 kmpl in city area and 14.4 kmpl on highways but as per Maruti notified workshops and service centers

The average fuel consumption after few services is 11 kmpl only. This car needs service after every 5000 kms running for which average maintenance bill use to be about Rs. 4000/- . Thus having high cost on maintenance.

Maruti wagon R LXI LPG car is having good speed of 137kmph but not provided with perfect breaking system while at full speed, thus it is risky in driving with family. Overall it is an average exterior appearance car which is not provided with full safety arrangements.