14-Mar-2013
By Sanjay Singh
Price: 9,03,800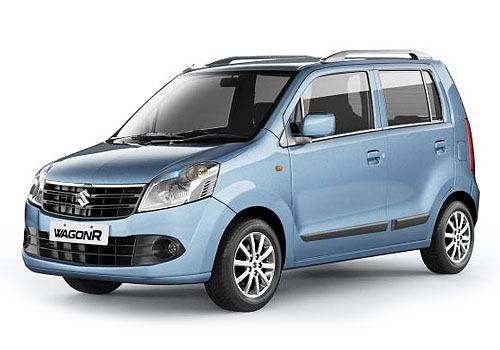 Why going with oldie Maruti Wagon R for name's sake when you deserve something better?
Pros : Maruti's trust of best value for money and assurance of long life with good performance.
Cons : Boxy appearance and lacks in class.
Hi party people, what's up? I am Sanjay Singh Shekhawat from Raipur driving Maruti's trusted vehicle of long time "The Wagon R" for the last 2 years, I was initially happy about my decision but soon I realized that what I get is much less than what I was aspiring for and I must have carefully examined my options before making a choice. Car is pricy if we compare what we are getting as compared to what we are actually paying. I didn't found anything very special about the car. I purchased it because of my father; he holds an inherent belief that Maruti's cars are best value for money but this is not the scenario anymore now we have competent good performing vehicles available at much reasonable prices which are challenging the entrenched belief of our society that "the first vehicle should be of Maruti's because it's a synonymous for safety, quality and best value for money".

Wagon R as the name suggests it's just a wagon and R here may be symbolizing rural people, no offence to them but as per me, it's a lost car of the last decade which the company is dragging and because of the brand repute they are able to record good sales too but frankly speaking, look at what the manufacturer's like Hyundai, Ford, Toyota are providing at the almost same price. Fuel efficient title too is not confined to Maruti anymore so guys if you are looking for a car and your budget is somewhere near 4lakhs than you have wide variety of options available in front of you take decision wisely after making proper research, expand your horizon don't go in haste otherwise you will also feel the heat of the wrong decision which I have made, looking for my next car now which will encapsulate all what I desire.