11-Jan-2012
By Jayant
Price: 9,03,800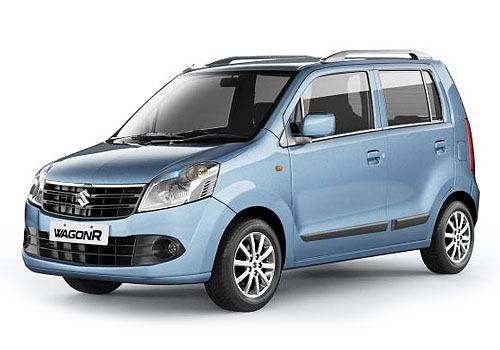 A best wagon for middle class families
Pros : Maruti's trust, good fuel efficiency, very durable, easy to drive and low maintenance cost
Cons : Boxy design and cramped interiors
I am an architect and am looking for a good family car. Maruti is always been on top of my priority list so I started with it. I took test drive of Zen, Alto and Wagon R and out of the three I choose Wagon R to be my ride. Car looks good from all sides and the price tag it comes in is attractive enough. Cars comes loaded with features and Maruti's embedded inbuilt trust makes it a car of choice and is a best value for money spent especially to people like me who are going to purchase their first car.

Car is empowered with 998cc engine that generates good 68 PS of power. Pickup is good and car offers good mileage of 14 kms on petrol. It's the only car among three I have tested which gave me good combination and pickup and cooling and I never felt deprived of power. Tyres are broad and provides good grip over the road and Suspension is soft and rugged. Car is equipped well to bear our filthy road vibrations and who else than Maruti can understand the Indian driving conditions and they have taken good care of all the aspects well in order to build a complete hassle free ride for a long period of time.

Interiors are spacious in the front but rear is slightly cramped and car only accommodates 4 people. It's a disadvantage for this class of vehicle. Boot space provided is good enough. Maintenance cost of the vehicle is the lowest in the category and Maruti's after sales service is best in class overall it is pretty easy on pocket and gives long term assurance of good service at reasonable cost.