19-Dec-2011
By Kunal
Price: 9,03,800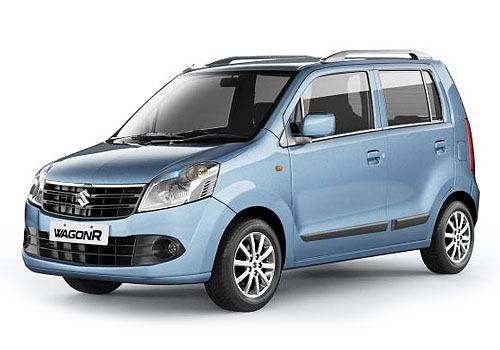 A nice durable and easy to drive family vehicle
Pros : Good design, amazing fuel efficiency, dashboard looks, spacious interiors and good handling
Cons : Tinny shape, quality of interiors is not good enough and rear viewing is poor
I have been driving Wagon R for over a year now and am very satisfied with the vehicle's performance in city and is a very easy to drive car. I am a business man and most of my drive includes uneven, dirty, potholed and bad shaped roads and my car handles all of these pretty nicely and never made me feel the glitch and always served me at best. Car comes in the most competitive price and is surely a best value for money.

Exteriors are good looking and frequent changes in the design keep the freshness of the vehicle. Front and back looks like a small version of land rover to me. Side lines are nicely designed too. Tyres are much broader now than the previous variant and suspension is been improved a lot. Now car looks more sporty and gives the "WOW" feeling at the very first glance however the sharp edges at the corners provides a boxy shape but the adoring beauty of the vehicle keeps this feeling away.

Interiors are spacious and can easily accommodate 5 peoples well however legroom provided on the rear side is still not enough for tall people. Engine is now more powerful and I feel like a superman while driving it. It's the only Maruti car in which I have seen a good coordination between a powerful a/c and pickup and is a very agile and easy to drive vehicle. Maintenance cost is like nothing and spares are reasonably priced too and Maruti's build in trust is the key to unlock all of your hidden worries and is an assurance of high quality and best in class engineering always ready to treat you at best.