16-Jan-2013
By Raju
Price: 9,03,800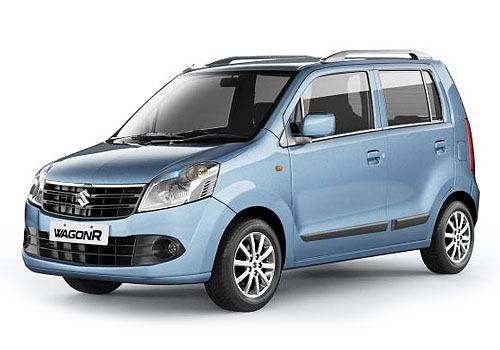 Loving my new Maruti Wagon R
Pros : powerful, economical, many features
Cons : no major changes after its launch
I have bought a Maruti Wagon R VXI ABS two months ago on the occasion of Diwali last year. I am very much impressed with my wonderful car. I wanted to buy a small car which is reliable, good looking, trustworthy, powerful and highly featured. After looking into many cars, I finally decided to purchase the car which I have now.

First of all I should be talking about the trustworthiness that this car has. It is produced by Maruti, which has been very successful and reliable in the Indian market after producing many small hatchback cars. The firm has produced many good cars right from the time the company had been launched in India. The company has been so popular because it had been producing many budgetary and economical cars. Even after facing a very tough competition in the small car segment this company managed to emerge as a total winner in all the aspects. The car which I own is the topmost petrol variant available in this range and it is totally stuffed with all sorts of features.

The engine which this car is equipped with is a very powerful and economical one. I said economical because this car manages to give a very good amount of mileage both inside and outside the city. The engine of this car is mated to a very successful five speed manual transmission system which indeed takes the overall performance of this car to the very next level. As I have already said that this car gives a very good mileage figure and it is about 14.3 km per litre in the city and about 18.4 km per litre on the highways.

When on an open road and if the acceleration is pushed nicely this car reacts very wonderfully and can reach to a good top speed of about 136 km per hour. It is really a very good speed for a small car if you ask me. When I step inside all I can see are the many comfort features which are stuffed in this car which really take the comfort and luxury feel of this car to a whole new level.

The car has been installed with a very smooth power steering which really enhances the overall feel of this car. The power windows are present for both front and the rear end passengers. The audio system supports CD, Mp3 and AM/FM radio which never lets me get bored while I am on a journey in this car. The security system of this car has a central locking system; seat belts and anti lock braking system. The car has a good amount of storage space which is really good for me as I have to go on long journeys very often. I am just disappointed that this car has not gone through any major facelifts since a long time.