18-Aug-2012
By Sukhvinder
Price: 9,03,800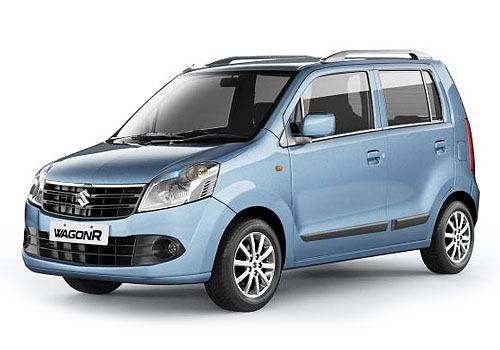 Wagon R: Facelift required global image
Pros : Mileage, Interior Space, AC and ABS
Cons : Needs styling improvement, no GPS or Bluetooth features, diesel engine unavailable
Hello! I am Sukhvinder Chabbra from Ludhiana, Punjab and I am a proud owner of Maruti Wagon R VXI ABS. Three years passed so fast and the pleasure of driving it has been on its extreme heights. I am sure that like me all the other owners of Wagon R would also appreciate its performance. The mileage of Wagon R is its USP, it gives 16 – 18 kmpl in normal city conditions. I also applaud this car for its spacious front and rear cabins as five people can comfortably sit in it. Moreover, there is plenty of legroom, shoulder room and head room. The AC and ABS are the key features of the car and function all properly. While on the driver's seat, you have maximum on road visibility.

However, I have some suggestions for the company in order to make this car a perfect hatchback on the global level. No doubt, Wagon R is designed well, but those fluidic impressions are missing in it. The company should modify the looks of this hatchback to make it look more attractive. Added to this, alloy wheels should also be added to make it look sporty.

To add utility, company should add features like Bluetooth connectivity and GPS system. Till now, the Wagon R is available only in petrol and CNG/LPG options, but I think that a diesel variant should also be launched so as to make this car more efficient in terms of fuel economy.