10-Feb-2012
By Ashish
Price: 9,03,800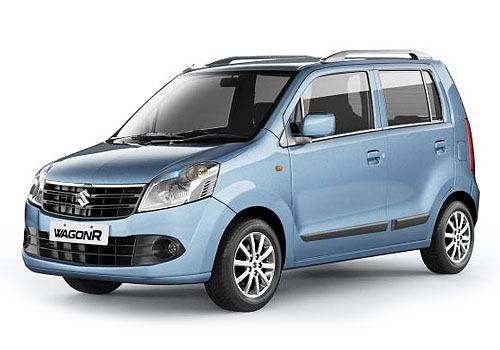 A great car in the best price
Pros : Maruti's inbuilt trust, spacious interiors, good looks, low turning radius and it's a very easy to drive vehicle
Cons : Boxy shape and naive interiors
Maruti Wagon R, a car that I am driving for the last 4 years without any glitch, difficulty, problem and worry and it's always at its best and proved its mettle on the toughest road and under extremely difficult circumstances. It's a sure winner in all the necessary aspects that a good rugged car should come up with. I am a doctor and my daily ride is close to 45 kms and driving is the time of day which I enjoy the most. Car comes fully loaded with all the modern amenities and Maruti takes good care of its fleet and makes necessary amendments from time to time and that's why they have the most advanced group of performers which are best in their segment.

Wagon R come loaded with powerful yet fuel efficient and light weight aluminum KB 10 engine which generates good 68 PS of power and gives good 13 to 15 kms of mileage in city traffic conditions. Tyres are broad and suspension is equipped well to handle our dirty road vibrations well. Wagon comes with soft rugged all time best looks, front broad headlights and straight long rear lights are always being its characteristic feature. Maruti believes in simplicity and lays emphasis on performance and long term commitment of durability and good riding comfort and all of these were the fundamentals in Wagon R manufacturing.

I am still riding with the same pieces of equipment which I received from Maruti and have never even changed the tyres. I fill up the tank every fortnight and send it for servicing every four months that's it. A good and a best option for the middle class families. Wagon R rocks!!!