14-Feb-2012
By Kapil
Price: 9,03,800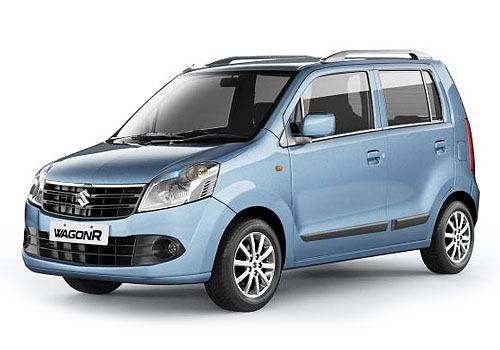 Beauty and reliance means Wagon R
Pros : Good design, high fuel efficiency, low turning radius, high ground clearance and easy to drive for people of all heights
Cons : Outdated looks and cramped interiors
I have been driving Maruti's Wagon R for the last three years and am very confident about the quality and reliability of Maruti vehicles now. It is my first car and I was very cautious and confused at the time of purchase but satisfied test drive experience ad dealers assurance of long term durability and reliability with low maintenance cost and good after sales service made me confident and I bought it as my Wagon. I trusted Maruti and they proved what they promised. I am a civil engineer and my daily ride is equal to 30 kms and driving is that time of day which I enjoy the most and am very happing reaping the benefits of the wise decision I have taken 3 years back.

Wagon R comes loaded with 998cc engine which generates good 68 PS of power. Pickup is good and I feel very easy while driving it. Mileage is close to 17 in city and is very good for a person who drives both in city as well as on highway. Tyres are broad and with alloy wheels they look very beautiful. Maintenance cost is not a matter of concern with Maruti vehicles and after sales service is best in class. I have driven it close to 48000 kms and I am still running with the company fitted tyres and accessories so you can have a fair understanding of the parts quality and ruggedness of the vehicle.

Interiors are classy but at the same time simple and pleasing to the senses. Seats are broad and very comfortable. Amply spacious interiors with enough boot space make it a good highway companion. It's a good car for starters and a best value for money.