24-Jan-2013
By Anurag
Price: 9,03,800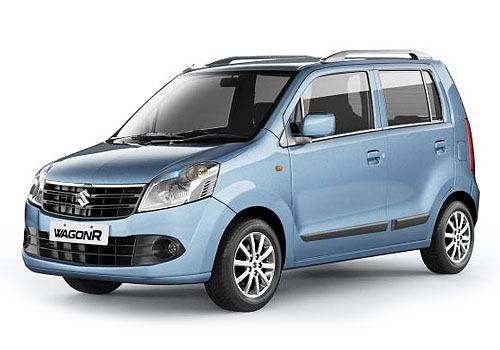 Love to drive new Maruti Wagon R VXI
Pros : highly comfortable, good mileage, very economical
Cons : none
I had purchased my own car and it is Maruti Wagon R VXI few weeks ago. I purchased this car because I wanted to place a safe bet with my money. I went for this car as it is a very successful car and it has been topping the charts since last many years as this company's very successful product. The car has been proving to be very good for me. As it is a very stylish, very comfortable and economical car. Even after many new cars constantly being launched in India, this car has very successfully survived its tough competitors in all these years. This car which I own is the latest version of this series.

And there is no doubt that this one is made to be more stylish in this series. The car has gone through some major changes in its looks and has become even more stylish. The side look of this car seems to be a more stretched version. The doors also seem to be a bit taller and elevated as well when compared to the previous variant of the same car. On the inside my car seems to be made more premium. And I should say that luxury drips out of this car from all the sides on the inside.

The car is fitted with a three spoke steering wheel and a round gear know which really gives this car a whole new sporty look. When it comes to the headroom and the legroom of this car then I should say that it is very good and it is the highest in its class of cars which are present on the Indian cars these days. The car is perfectly comfortable for tall drivers and passengers and that is the USP of this fantastic car. This car also has an adjustable power steering which really helps me to get into a perfect driving position. This car has a very powerful air conditioning system with hating system. I should talk here about the first in class electronically adjustable outside rear view mirrors. The dashboard of this car seems to be more smooth and better designed which really looks more soothing.

The car has been blessed with a very powerful engine which is equipped very well to give out a very good amount of power. This car gives a very peppy feeling to its drive. This car provides a very good acceleration and hence it is a lot of fun to drive it. The car has a five speed manual transmission which is very good and smooth. The car is also able to give a very good mileage which is about 14 km per litre in the city which can go up to 19 km per litre on the highways. I really like my car very much and can hardly unlike anything about it.