09-Oct-2012
By Atmaram
Price: 9,03,800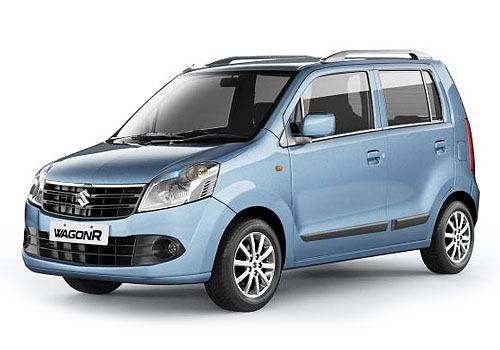 My excellent hatchback the Wagon R
Pros : good mileage, good engine, good features
Cons : no GPS, Bluetooth support and no diesel variant available
I have been driving the Wagon R VXI since lat eleven months. I feel that it is an excellent hatchback. Looking at the previous of track record of my car it is pretty evident that the car is a huge success in the Indian car market. The car maker Maruti also has a very good reputation in India. Most of the cars made by this company are a success and my car is no exception. My car is a beautifully designed thing with very good Italian looks which are very attractive and are able to attract many eyes towards it. It is a perfect hatchback if you ask me.

It has all the needed features. The car has quite a powerful engine for a car of this size. The engine and the gear system are perfectly mated to deliver a good amount of mileage in one litre. The car has a good amount of space in terms of headroom and legroom which make the ride of my car extra comfortable. My car is a pleasure to drive as driving it is very easy. The comfort features are also taken very well. The AC of my car is very effective and cools down my car in a jiffy. I am sometimes quite amazed by it as no matter how hot it is outside the car, it never takes very long in cooling down my car. The car is made extra safe by a very good braking system apart from the other safety features like the ABS, EBD and nowadays an essential element of the safety of the people in the car, the airbags.

The other things which are worth a mention here are the good quality of suspensions fitted in the car. The good quality of suspensions makes the comfort level in my car much better. It is very hard to take notice of small bumps my car stumbles upon while on the road. The car is also very good if I take it on a rough path. To my astonishment the car manages to perform very well there as well. My car is also fitted with a power steering which enhances the easy driving feeling. It is very easy to take my car in the busy hustling streets of the city. It is very easy for me to drive this car with the high quality it provides in most of the things. There are only a couple of things I find missing in my car. Starting from the fact that there is no GPS navigation provided in the car, there is no Bluetooth support in the music system and there is no engine variant present in my car.