06-Sep-2011
By Shanu
Price: 9,03,800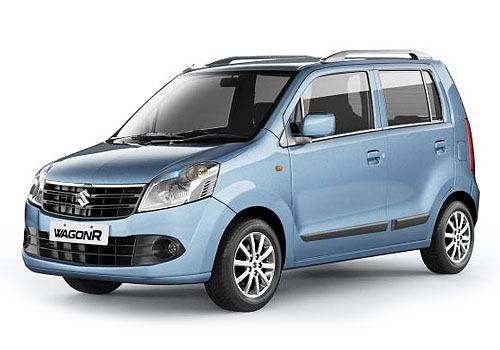 Wagon is back
Pros : Fuel consumption
Cons : ABS and AIR bags
I bought Maruti Wagon R lx last month after selling my old Hyundai santro.Everyone tell me that if you are looking for a small compact car with good features for indian roads go for wagon R.As maruti has been launching good performance cars for Indian road for years.

Maruti Wagon R has now come up with the all new K series engines which give more performance and more mileage.

This car has a very bright and compact look catches the attraction of the people.Many colors are available with this model , i took the black one.It is a family car and has enough space for 4 to 5 people.Its a very spacious car. The ground clearance and elevation level is perfect.The driver sitting is perfect which provides enough leg space as well as road visibility which i personally feel is the best point of this car.

The power steering of the car is very efficient which makes it easy to ride in city as well as high traffic areas.And the most important point is that the size of the car is so compact and small, it is very easy to park.The place where i go to work is very densely populated so traffic jam is a daily news over there but because of the new K series engine the gear system has become very smooth which enables effortless gear shifting to easily get through traffic prone areas

The car is is also fully equipped from the inside with powerful air conditioning system , it a big dashbored too to keep all the essentials.The seats are comfortable with good quality material.It also comes with a mp3 music system.

The car is also good for long journey's as it has the new k series engine so i gives a smooth ride as well as performance and the breaking system is also very good.The average fuel consumption is 15 kmpl in city and approx 19 kmpl in the highway which is a very good feature of this car

To conclude I am very happy with the performance of this car.The cost of the car is much less than the features provided by maruti.