21-Mar-2012
By Divyanshu
Price: 9,03,800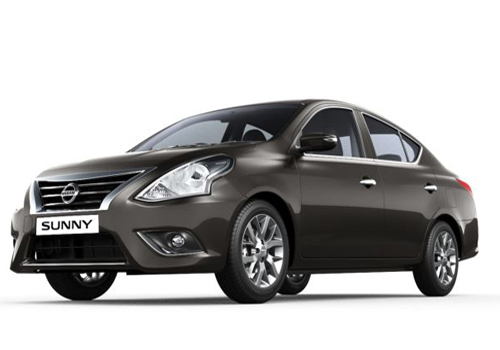 Pocket Friendly Nissan Sunny
Pros : Good space, premium comforts and aggressive performance
Cons : Ordinary look
About a couple of years ago, Nissan was thought of to be just a luxury brand, and no middle class man could dream of buying a Nissan car in India. Then, things took a different course, and Nissan came up with its small car Nissan Micra. The quite amazing Nissan Micra quickly grabbed everybody's attention, and through heavy promotions and nice advertisements, Nissan was able to generate nice sales numbers. Not long after, Nissan came out as a winner yet when they launched Nissan Sunny. One of the cheapest sedans in the market, Nissan Sunny stands out among its competitors, and quite rightly so. It has the quality only a company like Nissan can offer, and it is bigger in size than any of its competitors.

About six months ago, I bought my first car, and yes you guessed it right, it was Nissan Sunny. I bought Nissan Sunny XE version because it was the cheapest at the ex-showroom price of Rs. 5.88 lakhs and had almost everything I was looking for in my car. It has got 1498 cc engine which churns out peak power of 99 PS and maximum torque of 134 Nm. And, as far as my knowledge and experience is concerned, it delivers mileage of around 13-14 kmpl in city conditions and 16-17 kmpl on highways. The engine is smooth and responsive and I have had no big problems while driving it. It is a nice product from Nissan that suits Indian conditions quite perfectly.

The best thing about this car is the space is offers for everyone. It has a huge legroom space for the rear passengers, and the trunk is also really big. The interiors are nice, but no extraordinary work you'd find there. The exteriors are, like interiors, nothing more than ordinary. Overall, it's a nice car to own and drive.