16-Jul-2012
By Shivani
Price: 9,03,800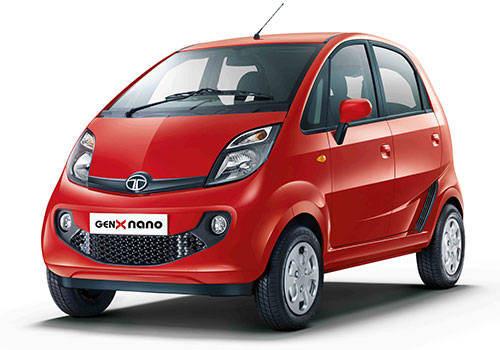 I own a car… all thanks to you TATA NANO!!
Pros : Lowest price in cars, cute look and spacious inside
Cons : all features missing
hello friends! This is Shivani from Nagpur. I work in a BPO. I am a proud owner of
TATA NANO BS III
. I wanted to share my experience with you all here. Actually I wanted to buy a car from a very long time for my family. I didn't need a car for myself as I am working in a BPO so my most of the time is spent there only and I have a cab facility. It's just my family which was in urgent need of a car. The rising inflation and my limited income was the reason I could not think of buying a car till now. But when the reliable company Tata launched its pocket friendly car it was like a dream going to become true situation for me. The car comes in such an affordable price that I just not had to think much and I booked one for me not much time after its launch.
When I got the car delivered I just can't explain in words what exactly the feeling was. We had booked a red coloured car as its my mom's favourite colour. The car looks so cute and when it runs on the road so many eyes are on it. Ghosh! I got this much attention in such a low price.
The performance of the car is good enough. Although all the features are missing in the car but what more can you expect from a car which costs what…A lakh and few thousands.
The mileage given by this small wonder car is just amazing. Its giving me an average of 22 KMPL which I guess is the best compared to other petrol variants in the market. I just love my
Tata Nano
and can't thank TATA enough for making my dream come true.