11-Nov-2011
By Prakash
Price: 9,03,800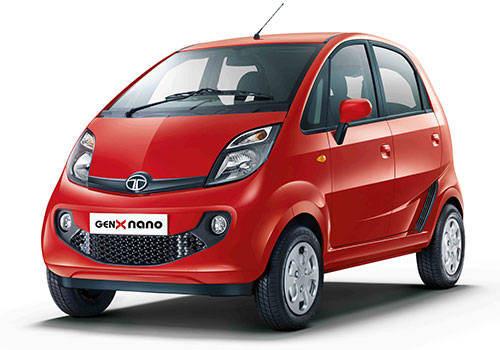 A Taxi in a car disguise
Pros : Small size, easy to park anywhere, decently powered and good pricing
Cons : Exhaust system and the engine's sound is just like driving a taxi, very cramped interiors with nil boot space and lacks the driving excitement of a good car
Initially, when I heard Tata's plan of launching a car that will come in a lac of rupees, I was very excited and have decided at that point of time of buying it. I waited for a long time and finally the time has come and I booked the top end Nano for me. Aah and now after driving it slightly over a year, I think I didn't planned my purchase well and should have done enough market research before going for it.


Car looks good from outside, front is nice and the back looks much like Tata's Indica (another taxi). Space inside is cramped and I feel stuffy inside the cabin. Tyres are very small like a scooter and suspension is not able to put bumpy road vibrations on hold. Mileage is good and maintenance cost is just equivalent to maintaining a high end bike however the feel of driving a car is all missing, moreover I feel like driving a taxi while driving it. Exhaust system and engine noise is very much similar to a diesel auto. The biggest advantage of the car is its size, you can park it anywhere and provides a big ease in city. Driving in heavy traffic condition is a biggest advantage because it turns in a very small space but just forget it to drive on highway because it's not a highway cruiser in particular.


Overall it's a best mode of transportation for all those who drive basically in city and in dense traffic conditions with almost nil highway ride and want ease at driving and parking with minimum expenditure on price and maintenance.