24-Oct-2012
By Shana
Price: 9,03,800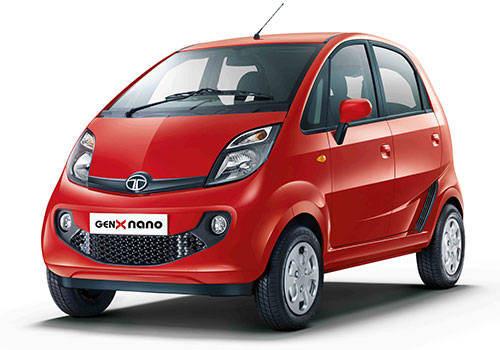 I expected Tata Nano Diesel, Not the Special Edition
Pros : compact, easily handled, carefree drive
Cons : no comfort features, poor engine
Tata Nano has completed the dream of a common man to have a car as it is a very low budget car that too less than Rs. 1.5 Lakh. Though the car is easy to be purchase and maintain but the high prices of petrol are not affordable. This was even no more a problem when the news of Tata Nano Diesel was heard to be launched on this Diwali following the arrival of Tata Nano CNG but these expectations were ruined with the coming of Tata Nano Special Edition of BS IV variant. Though the news of Tata Nano Diesel version to arrive in the market is not at all fake but it has to be waited more.

Tata Nano Special Edition has arrived with 5 new features installed in the car. These include the Special Edition Sticker which is easily noticeable by the people and will help people to distinguish it from its older version. Also the car is equipped with the fantastic stereo with MP3 player, USB, AUX – IN and iPod connectivity which embellishes the interiors with front door installed speakers. The car is now of BS IV variant which increases its repo in Indian Market. The altered design of body graphics is very much refreshing and the new alloy wheels give a great grip on road and a superb drive. The glove box on both left and right side is even a great feature and also very helpful.

The most exciting thing is that these exciting features which actually cost more than Rs 25000 are absolutely free in the car and not at all affect the price of the car. This makes the car a great deal even that before.