21-Sep-2012
By Anshul
Price: 9,03,800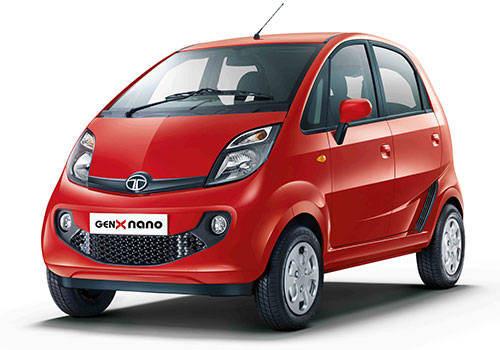 Tata Nano Presenting Student of the Year Contest
Pros : Small and Compact, Eco Friendly, User Friendly, Inexpensive
Cons : none
Hey friends! Have you heard about the Karan Johar's latest movie- Student of the Year, casting Varun Dhanwa, Siddhart Malhotra and Alia Bhatt? All are new comers but great in their field. The movie is about the youth as the name suggests and is going to be liked a lot by college students. I am very excited about it and will definitely watch it. The more exciting thing is that Tata Nano is the promotion partner of film and helping them in the promotions by hosting a Student of the Year Contest for all the college students all over India.

Do you all know that the Contest awards the scholarship of Rs 3 lakh to the winner follower be a Tata Nano to the first runner up and a Macbook Pro to the second one? The contest details are available on internet and the 8 finalists will be selected and judged on the basis of their performances in the 6 tasks given by the judges who will be the cast of the Movie. I have decided to take part in it.

Tata Nano is a great car and I can say this because I have one. The car is small and compact and I can take it anywhere. Also the car is eco friendly and do not cause much pollution. I like it more because it is user friendly and gives an effortless drive. It is easy to park it as it does not take much space and has common comforts as all other cars like music system, AC and some others. This is a great opportunity for students to showcase their talent in front of the whole country. So don't miss the chance.