11-Oct-2011
By Imraan
Price: 9,03,800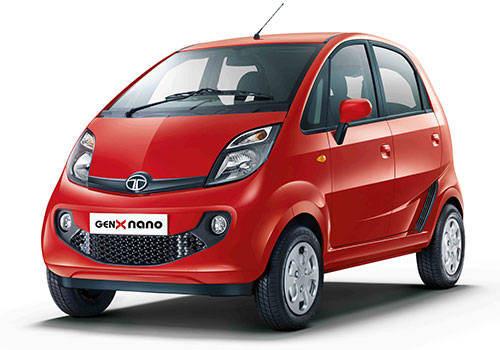 Can't think of anything else in this price
Pros : Exteriors, seating comfort, turning radius, inner space, good fuel economy, good style, stability & grip on road
Cons : Storage space, small wheels and safety is my biggest concern
I took a test drive of the Tata Nano LX yesterday and did a very detailed road test. I already own a Honda City and was looking for a less costly small vehicle in order to ease myself in heavy traffic. I already evaluated the Maruti Alto, Chevrolet Spark and the Tata Nano but didn't found anybody as cheesy as Tata Nano. Here is my small insight about this marvelous car.

Tata Nano was last on my list and I was frankly expecting a lot from it and it really live up to my expectations. This tiny tot from the Tata stable has more than enough punch to take on the other guys in town. I loved the fresh looking design, the mileage was excellent, the car drives well and with the tall-boy design you can look down upon other cars. From the driver's seat the view is excellent and the maneuverability is fantastic - a perfect fit for stop and go traffic. The car is very spacious and the diminutive engine very capable to propel the car and run a/c all together. The only con I found was the rear fixed glass - impractical for servicing the engine (below the rear seats). The other con is the 4-speed gear box - while it is sufficient for most conditions, a fifth gear would have made all the difference. I found more people staring at me when driving the Nano then when I drive my Honda City.

The Tata Nano is an overall winner in looks, strong engine performance, easy to drive and extremely affordable price. It is an incomparable buy. Needless to say, I already booked one.