25-May-2012
By Mohd. Jamal
Price: 9,03,800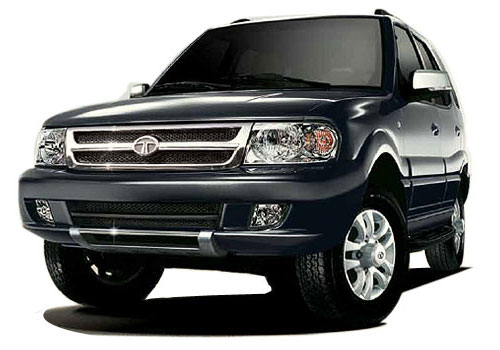 Tata Safari Diesel impresses me
Pros : 2.2L VTT Dicor Engine, pick –up ok, performance good
Cons : Breaks, Steering wheel
I approached to TATA safari Dicor EX car company showroom at Pune to obtain various details & have experienced by test drive with a view to plan for this car in future my experience shared with company as well as test drive are awesome. TATA safari Dicor EX car is ranging between 9-10 lakhs having powerful engine 2179cc. It is a diesel driven car having performance 10 kmpl in city area & 14 kmpl on highway. Acceleration in between 0-100 kmph 15.8 second which is considered as good.
This car is provided with all features except following:

1. Alloy wheel

2. Driver air bag

3. Front passenger air bag

4. Anti-lock braking system

TATA safari Dicor EX is quite responsive in test drive. You will enjoy full satisfaction till last drive & feel quite impressed. Vibrations are very less

which disappear in high speed. Breaks are little hard but steering becomes lighter in speed. Overall it is best car available in his range.