24-Jan-2013
By Amit
Price: 9,03,800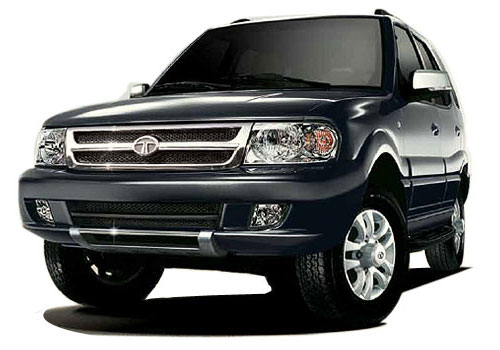 Got Tata Safari Dicor GX gifted to me
Pros : power packed, high ground clearance, comfortable
Cons : no airbags
I live in Patna with my parents and I am pursuing my master's degree from here. I have been really very much passionate for the big or I should be saying giant sized SUVs from the time when I was just a small kid. I had always wanted to have a personal SUV for myself since a very long time. And then suddenly around three months back on my birthday my father presented me the most pleasant surprise of my life; he gave me a Tata Safari Dicor GX, and that is meant to be just for me. I really love this gift my father gave me.

My car is a giant and powerful machine which is filled with immense power and pure male gene in every spare part that has been joined to this machine. The car is not only a power machine but it is also blessed with many luxury features. To start with, I should be talking about the huge amount of space that this car offers. The car has a huge amount of space inside it which is a real blessing when I take this car on long trips with my friends. There is a huge space for our luggage as well even after we fit comfortably inside this car. Just like the car makers claim the car is very comfortable for both off road and on road journeys. The shockers or shock absorption system is very good and I cross any kind of terrain with an ease and without feeling much of problems.

The handling of this car is very good and it is very easy to maneuver this car even on the rough and rugged terrains. The car does not show any possible signs of losing control in any of the conditions. The interiors of this are very comfortable, luxurious and are packed with many features. The car has all the funky and fancy features in it which give the car a better overall feeling. The car never lets me down when I am on the road and it is always great for me to get my car participated in different off road rallies which take place inside and outside my city.

Another feature which I like about my car is that it is higher than the other cars which are present on the roads these days, my car has a higher ground clearance but I am amazed that the is still very stable at high speeds and does not wobble due to low centre of gravity. A thing which I dislike about this car is that the car is missing airbags. There are strictly no airbags in this car, even for the driver. Airbags are a very important safety feature and I think that it should be present in all the cars. Other than this I did not find any problem in the car.