16-Jul-2012
By Vikram
Price: 9,03,800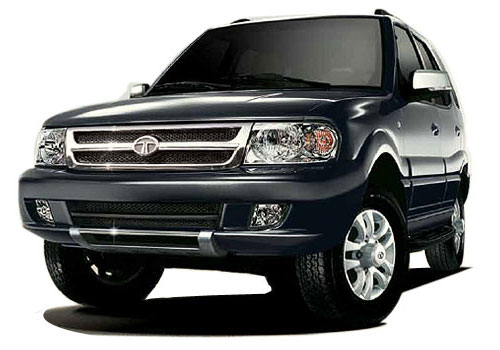 Tata Safari is the best to drive
Pros : powerful engine, great mileage, strong and stylish body
Cons : some features missing
Hey everybody! This is Vikram Singh from Jodhpur. I own a
Tata Safari Dicor LX BS III
from the last four years, so just wanted to share the experience with all the readers here. To sum up in one word the car is just perfect. And for a person so fun loving and outgoing like me it is a must to have. Actually I am an adventurous person and love to go on outings, long drives in rainy seasons and good weather. I love to explore new places. When I am on highways and if I see a steep muddy path going somewhere down the farms inside the bushes I get so tempted to explore what's behind. When on weekends I am all by myself and got nothing to do then nobody knows when I will take my car out of the garage and take it on a long drive or maybe to some other city or the nearby tourist places. I also visit hill stations a lot. I love driving up and down the hills or the stone carpeted rough roads, narrow and bushy pathways in the forests and on open highways. I just love driving a lot. And all credit goes to my Tata Safari Dicor LX BS III which has stood by me at all the places whether it's a highway or a forest, a hilly steep turn or the city lanes. It has always been my best friend when I wanted to stay all by myself and all I wanted around was nature.
The car is the supreme of all in its own way. The car's engine is just superb and you can feel its power when you drive it especially on the highways. Its sporty look is fantastic. Style seems to be living with me when I drive my Safari. The interior body is also decently designed. The car's power steering is good. All the necessary features like the air conditioner, power windows and central locking comes with the car.
Few features which I feel missing in the car are alloy wheels, front airbags and CD player but that is not a big matter. The mileage given by the car is pleasant especially when it is
driven so roughly and so much. I am more than satisfied with this one and it will always remain my best car. So all the tough and adventure loving boys like me, this one is the right choice for you. It is the real Macho car. I just love it.