09-Oct-2012
By Arun
Price: 9,03,800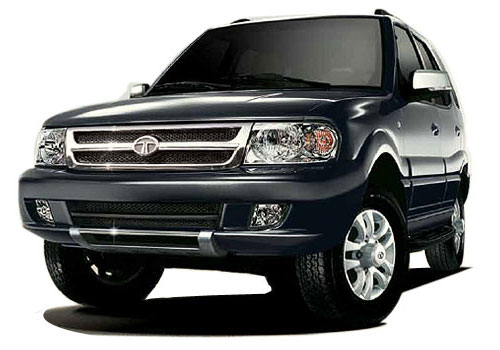 Tata Safari proves to be a bit stiff
Pros : powerful engine, high mileage and stylish looks
Cons : stiff suspension, rough gear shift system
I bought the car this year itself about 4 months ago after considering the car's previous success record and my personal needs from the car. After knowing that the car is more than 10 years old in the Indian car market. Since the start I really felt that the car must be perfect for the Indian terrain. I am very much pleased with this purchase of mine. The car is a very powerful mean machine just as its looks suggest. The car easily yields out a very good amount of power which is perfect even if you take the vehicle off road. The sound of the car engine itself is pretty impressive and makes a mark whenever I take it out on the road. The mileage figure is very amazing as well.

It gives me a good amount of mileage even after I drive it so roughly and treat it quite hard. The car proves to be very good on long journeys on highways even when I take it off road on the real terrain. I really like the stylish body my car has. I am very impressed by this machine if I neglect some of its low points. The low points of the car start from a rough a gearshift, little stiff suspension and a weak braking system. The suspension should have been a little softer for a SUV which is meant to be taken on a rough terrain. I personally felt that the gear shift was a bit rough as well. The rough shifts of the gears really ruin the pleasure of driving the car on a rough terrain.

I really wish that the gear system was smoother. Neglecting the problems which I have mentioned above, the car is driven by an immensely powerful engine under its bonnet. I love the power it gives whenever I drive it especially on the highways, where my car goes with me quite frequently. The exteriors of the car are designed in a very sporty fashion. I also love the interiors of the car, as they have all the important features. I have to mention here that the AC of the car is very powerful and effective. Apart from these features I feel that the car lacks in some features like alloy wheels, front airbags and CD player these small things can be neglected as I am very much impressed by the high mileage that the car gives even when I use it so roughly. To comprise it completely, I am quite satisfied by my car and will advise people to buy it.