04-Jun-2012
By Raman
Price: 9,03,800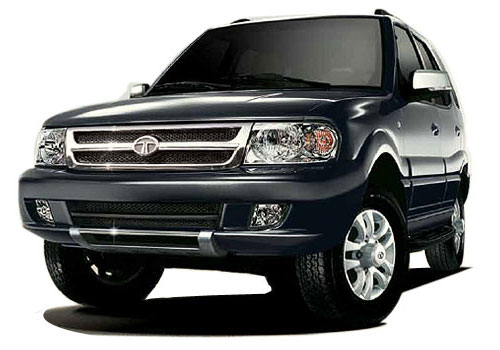 Its feels great to be owner of SAFARI
Pros : sturdiness, engine, looks
Cons : 3rd row seats, brake noise
Dear friends, I never wanted to buy a Tata Safari, but nature had paved way for us to meet. It was 2009, I never wanted to go for any hatchback so have decided to go with sedan, but at that time the Hyundaiwalas and Marutiwalas were providing a real delay (long waiting periods) with their Hyundai Verna and Maruti SX4. I was just irritated with this waiting, waiting and waiting. At that point, my friend suggested me to test drive new Safari Dicor, and man after the test drive I was all in love with it.

Up till now I have crossed 49000 kms with great performance. The imposing stance of SUV is such terrific that at every toll plaza in Patna, the staff at times salute my Pearl White Safari thinking of a VIP travelling in, the attitude has grown up more, as I had put 5-6 halogen lights on the roof. And none stops it like Mahindra Scorpio to check papers sensing it as Taxi… With the amount of sturdiness, solid built this the best in segment vehicle. Once a Wagon R was bullying me at the highway, and while doing the same it bumped into me from one side, and broken list comprise of headlights, dented bonnet, brutally bruised sides. What about me? I just got my alloy wheel cover changed for Rs. 300-350.

The thing missing is not rear seat legroom but the captain seats. The mileage is proper with 12.5-13 kmpl. The maintenance has been pretty low as go for timely check up and service of the car. I bit bad part is its brakes that at time come out with screeching sound if applied on high speeds, but this I suppose is obvious after 50k kilometers. I need to search for a Tata mechanic to fix it.