30-Aug-2011
By Avinash
Price: 9,03,800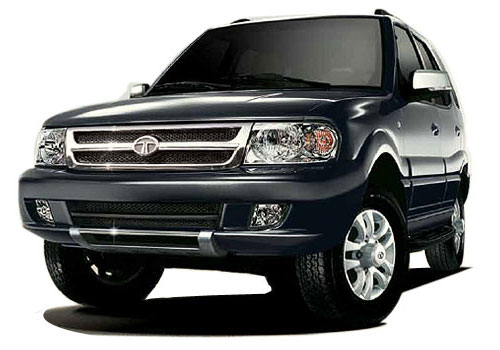 The mean machine for terrains
Pros : Excellent Pickup, Good Stability and Perfect road grip
Cons : So-so interiors
Hi, this is Avinash Khanna from Chandigarh, Punjab. Like many of you, I am also a big fan of automobiles. I find this site interesting, therefore, I am sharing my experience with you all and I hope that my review would help you to get a fair overview of Tata Safari VX 4 X 4. Friends, the reason why I planned to buy Tata Safari is my faith and trust in brand Tata Motors. Earlier, I had the old charming Tata superboy, the Sierra which took away my heart.

I bought this car an year ago and so far the experience with this power churner has been extremely amazing. This potent machine is powered by 2.2 liter diesel and has all-wheel driving pleasure. Initially, I felt that the mileage was quite low but things got better after the first service. My beloved 2.2 liter beauty gives mileage of 11 kmpl in Chandigarh and around 13 kmpl on highways. I have tested Safari VX on all sorts of terrains and find it as the suite for crossover enthusiasts. I have been to Shimla, one of the highest altitude regions and have noticed that the smooth steering and decent turning radius makes this pullman compatible to cross terrains quite easily.

While driving on highways, I felt as if I am driving a premium SUV. With my Safari on Delhi highway, I have crossed the speed mark of 140 kmph and I would say that the stability of this car is commendable. I am pleased to own it as its power, pick up and acceleration much better than other crossovers like Toyota Innova and Mahindra Scorpio.

The only area wherein I feel that Tata Safari VX is not as good as Toyota Innova is the poor interior quality and mating. I have seen that Toyota Innova and Mahindra Scorpio posses better interiors than Safari, but anyways I am enjoying driving it.