08-Aug-2011
By Shanu
Price: 9,03,800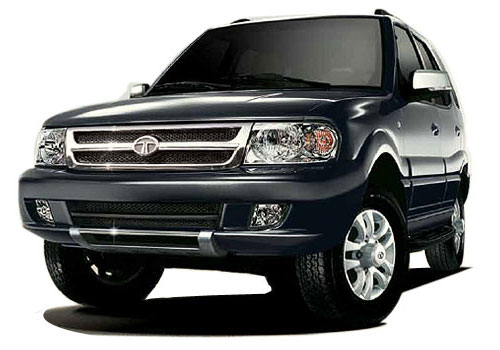 The 'Somewhat' Reclamation
Pros : great look, stable, powerful
Cons : interior finishing, bulky
Tata safari, the car which I had dreamt of to buy in my so called few savings. As by somehow managing for the cost of car I owned it at last after having some loans overhead. When I was on my first drive it really made me feel much than better, was highly impressed by its look and the way comfortable it was, powerful and interior spaces. As quickly the time passed it showed its real face, focused how bulky it was, interior finishing was not up to the mark as compared to the exteriors. After making to drive on highways few times it made me realized that it is not so comfortable because of low gearing comforts, low efficiency engine. The one or two times that it went for service, I came to know that its maintenance cost was not so acceptable.


Exteriors

The car poses a great attractive look with an astonishing finishing, with bold curves at corners and give great presence on road. The car also has a bulky look which gives a trouble while turning and parking. The car comes with ten different colors with an impressive look and finishing yet moderate styling. The shape somewhat gives the resemblance to the one from a decade old.


Interiors

The interiors are not to impressive and attractive as the finishing is not up to the mark as compared to the overall performance and the cost. However, it has the top most of the variants deals with leather upholstery and LCD screens. The car has enough space for each individual because of the extra width which is quite comfortable. A remarkable feature here is the easy control over steering and gear system, with speedometer and various gauges of superior quality. It also possesses music system with good quality acoustics which is much required in case of such SUV.


Engine

The 2.2 litre Dicor engine is much powerful and responsive and results into a great increase in mileage, but with that it has shorter stroke length too. I would conclude that various precautions should be followed otherwise engine starts vibrating alarmingly. However, the engine is supreme in power and gives an excellent pick- up.


Performance

The Dashing exteriors look excellent in finishing; The Exteriors are broad and wide with a bold shape. Bulky in size, with imposing and gigantic looks, Safari is truly a dream SUV although. Powerful engine with good mileage needs to be cared and also needs high maintenance cost, hectic and hard gearing system is yet very effort- requiring but good at highways.


Conclusion

The car is not 100% worth over its cost rather I would say that it stood for some expectations and some were never met which compels me to doubt over my own decision. It is not so good for the middle class as it requires good maintenance cost every now and then.