30-Aug-2012
By Vilas
Price: 9,03,800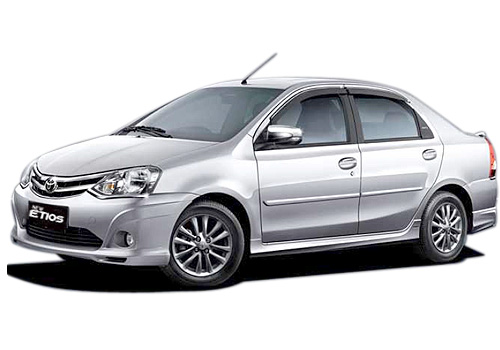 Etios is an incomplete vehicle like a baby born prematurely
Pros : looks good from out side
Cons : every thing is trash.poor dash board,no emblem on steering,no gaskets,not worth for money
in spite of coming to know all these thing Toyota desnt feel responsible.its is trying to make money out of its brand name n selling d brand name in d market not d product.
it is disgusting thing n company has gone mad in making money in that aspect it is trying to save money on it own logo..ive new etios sedan gd worth 8 lakhs. it dosent have toyota chrome emblem on steering wheel.ever a normal hatch back from other brands have chrome logo.dash board is of poor quality, it ok , one can adjust with some trims ..how one can compromise if it has no logo?
also it is not available in d market.
This is really insulting for the customer who has spent all his hard earned money for the Toyota brand
i am fed up by making call to toyota n registering complaints.they dosent feel responsible n dosent feel shame.if toyota is really conserned about its brand in market then it should solve d reverence of customers.
>
lack of door beading allows excessive dust to accumulate inside the car