10-Apr-2012
By Vaijnath
Price: 9,03,800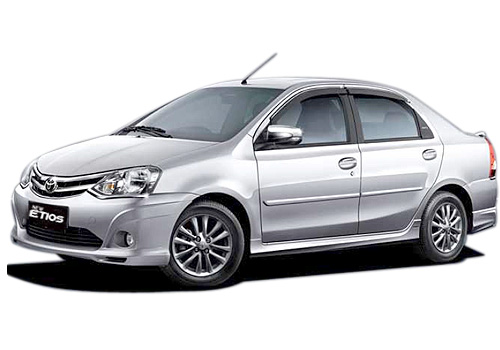 Toyota Etios– devoid of Toyota charm
Pros : Stylish exterior
Cons : Engine noise, unsafe
The Toyota Etios GD diesel misses the charm that every Toyota car naturally has. I was pretty excited when I got a chance to take the test drive of this beauty. It was a leisurely Sunday and I had planned to do some real effort before choosing my new sedan. I went to the Toyota dealer based in the heart of the city (I live in Lucknow, U.P.). Though I was not sure that which variant of the car may best suit me, I was suggested by the people at dealership to go for a test drive of Toyota Etios GD diesel. May be they have sold this variant the most and were assuming that I will be impressed with this one too.

However, my side of the story differs. I rode the car for over a kilometer. Its pickup was pretty okay but I didn't like the fact that it started to vibrate at reaching higher speeds of 80-100kmpl. The noise of its diesel engine (as soon as I started the car) was also a serious put off. I think that that my expectations were really high and my experience was not that great.

Moreover, I also think in practical terms. Price-wise also, if Toyota wants to sell a sedan that is as expensive as a reliable and popular sedan like Honda City, some simple things should have been taken care of. Unfortunately, that is not the case. That is why I said, Toyota Etios GD is missing the charm and elegance of Toyota brand.

I am not buying it, didn't like it!