24-Jan-2013
By Yogendra Singh Parmar
Price: 9,03,800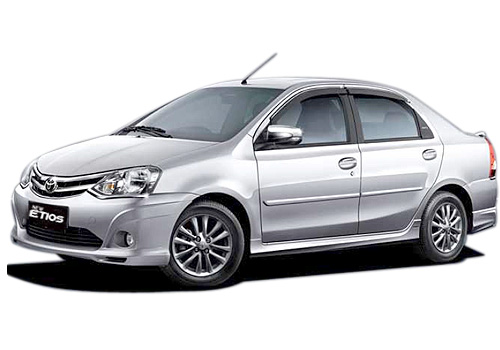 Worried about my Toyota Etios diesel
Pros : Good mileage, nice looks, comfortable and spacious.
Cons : it is a diesel car and diesel prices are going to rise soon.
Hello to everybody! This is Yogendra Singh Parmar from Jodhpur, Rajasthan. I have a Toyota Etios diesel TRD Sportivo which I purchased a few weeks back. At the time I brought this car I had a lot better options as per requirements and paying capacity but I went for this one which was rather a bit costly for me as this was a diesel variant and since I belong to the 'mango man' section of this country, my main concern after buying a car was the fuel and its prices.

In our country nowadays the petrol prices are taking a hike with such a high speed that one cannot think of buying a petrol variant so easily and even if one does then it is rather difficult to maintain it as the fuel prices keep rising every now and then. So I bought this car and managed pay some extra amount anyhow thinking that it would benefit me in the long run being a diesel variant as thankfully diesel prices are still under control in our country. But to my utter shock I came across news saying that the diesel prices are going to rise by Rs 10 in the next ten months. All of a sudden this drastic rise in the price of diesel would affect the Indian masses a big time.

I am also worried about my Toyota Etios diesel TRD Sportivo as till now I was enjoying the moderate prices of diesel but from now on I think its time that I must be a little more economic while driving.