14-Jun-2012
By Raghu
Price: 9,03,800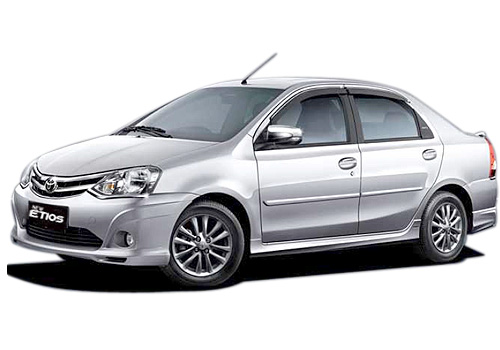 Insecure despite safety!
Pros : Great looks, amazingly comfortable, great engine and performance
Cons : no alloys, lacks CD player
With my love at first sight, I was very happy bringing home the Toyota Etios G Safety Package. It was surly the perfect one for me, although the car lacks a few things like the alloys and the music system but then I thought of the positives and they definitely weighed more. The engine of the car is marvelously strong and delivers me good mileage apart from superb power and pickup which is also very good. The looks of then sedan are always a sight and the esteemed interiors are very comfortable with the seats being terrific in comfort.

My excitement of my very new Toyota Etios was ruined by an unfortunate event that occurred while I was visiting a marriage out of the town. Not very convincing parking places and rough attitude led me lose my car badge that surely is one very charming aspect as far as the Toyota Etios exterior looks are concerned. Moreover the insignia also makes up for the boldness and serene symbolism of the Toyota. I have been very unfortunate ever since the event occurred and have absolutely no idea as to how to get a new one. Also is there no warranty in case a part has been stolen and can be replaced? All these questions constantly keep rising in my mind.

I have no idea as to where should I go in order to solve the issue. I am also very shocked that the burglar alarm did not go off even while the duration of the effort made by the perpetrators. The Etios variant I bought is supposed to be one with the essential safety package yet I had to suffer such a thing and now it really disappoints me a lot and I don't think I will be better until I find a solution to my problem.